Kyoto - Japan
Kyoto is a city located in the central part of the island of Honshu, Japan. It has a population close to 1.5 million. Formerly the imperial capital of Japan for more than one thousand years, it is now the capital of Kyoto Prefecture, as well as a major part of the Kyoto-Osaka-Kobe metropolitan area. With temples, parks, bustling business districts, markets, from regal estates to the tightly-packed neighborhoods, Kyoto is one of the oldest and most famous Asian metropolises.
Kyoto contains roughly 2,000 temples and shrines, and receives over 30 million tourists annually. About 20% of Japan's National Treasures and 14% of Important Cultural Properties exist in the city proper. The UNESCO World Heritage Site Historic Monuments of Ancient Kyoto (Kyoto, Uji and Otsu Cities) includes 17 locations in Kyoto, Uji in Kyoto Prefecture, and Ōtsu in Shiga Prefecture.

Kyoto tourism attractions:

Central Kyoto

1) Nijo Castle - Former Kyoto residence of the shogun. 4
Nijo Castle - Kyoto, Japan


2) Nishiki Market - Fresh food market street in central Kyoto.
Nishiki Market - Kyoto, Japan

3) Kyoto Imperial Palace - The Imperial family's residence until 1868
Kyoto Imperial Palace


Eastern Kyoto

1) Kiyomizudera - Temple famous for its large wooden terrace.
Kiyomizudera Temple

2) Ginkakuji - Bautiful temple not actually covered in silver
Ginkakuji Temple

3) Higashiyama - Preserved historic district around Kiyomizudera.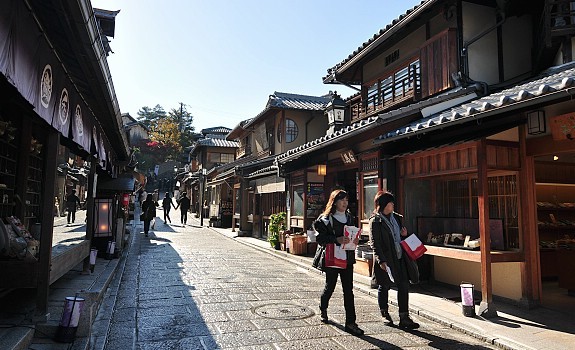 Hiagashiyama district

Northern Kyoto

1) Kinakakuji -Temple building covered in gold
Kinakakuji Gold Temple

2) Shugakuin Villa - Imperial villa at the outskirts of Kyoto
Shugakuin Villa

3) Ninnaji Temple - Temple turned former imperial residence.
Ninnaji Temple


Western Kyoto

1) Arashiyama - Pleasant district at the outskirts of Kyoto
Arashiyama District

2) Kokedera - Called moss temple because of its garden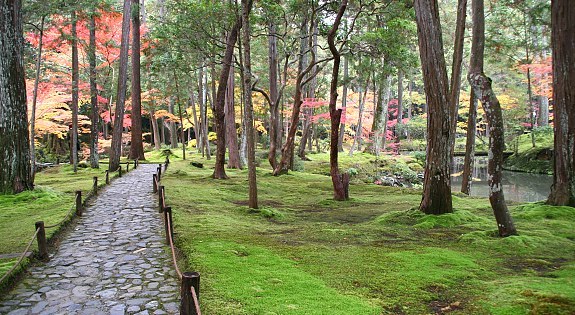 Kokedera Garden

3) Katsura Villa - Imperial villa with stunning landscape garden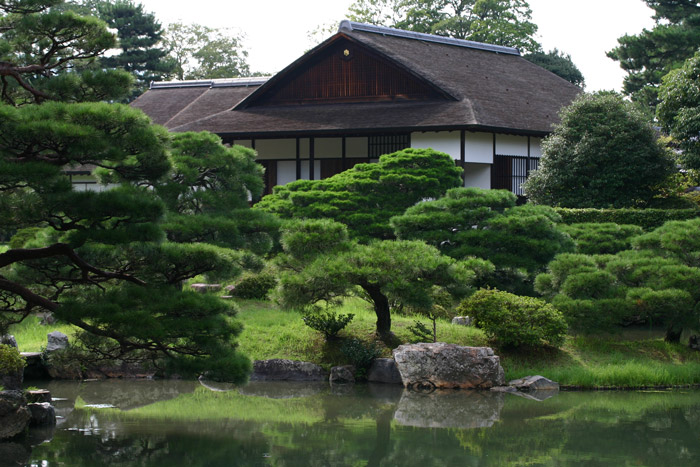 Katsura Place


Southern Kyoto

1) Fushimi Inari Shrine - The ultimate torii gate experience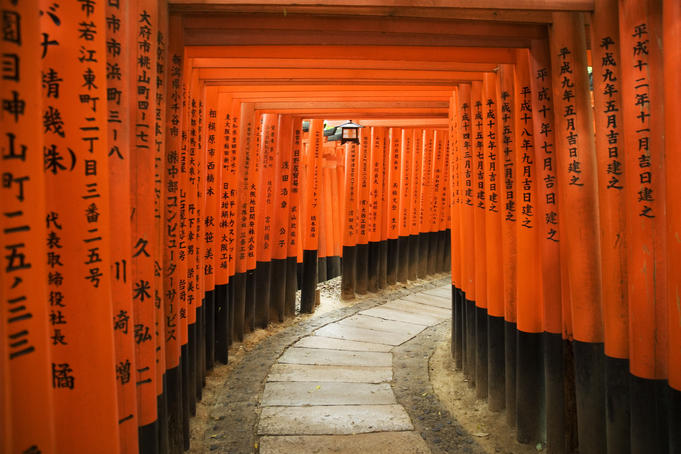 Fushimi Inari Shrine

2) Bydoin temple - Temple with beautiful pure land garden
Bydoin Temple

3) Tofukuji temple - Temple with spectacular autmun leaves
Tofukuji Temple


Kyoto is well known for its traditional festivals which have been held for over 1000 years and are a major tourist attraction.

1) Aoi Matsuri - Historical parade from Heian Period
Aoi Matsuri

2) Gion Matsuri - The most famous festival in Japan
Gion Matsuri

3) Hanatoro - Twice annual light up event
Hanatoro light up Event

4) Jidai Matsuri - Historical parade covering an entire millenium.
Jidai Matsuri
More information about Kyoto, and Kyoto tourism you can read on
Wikipedia